Annual Steak Supper&nbsp -
05.01.2021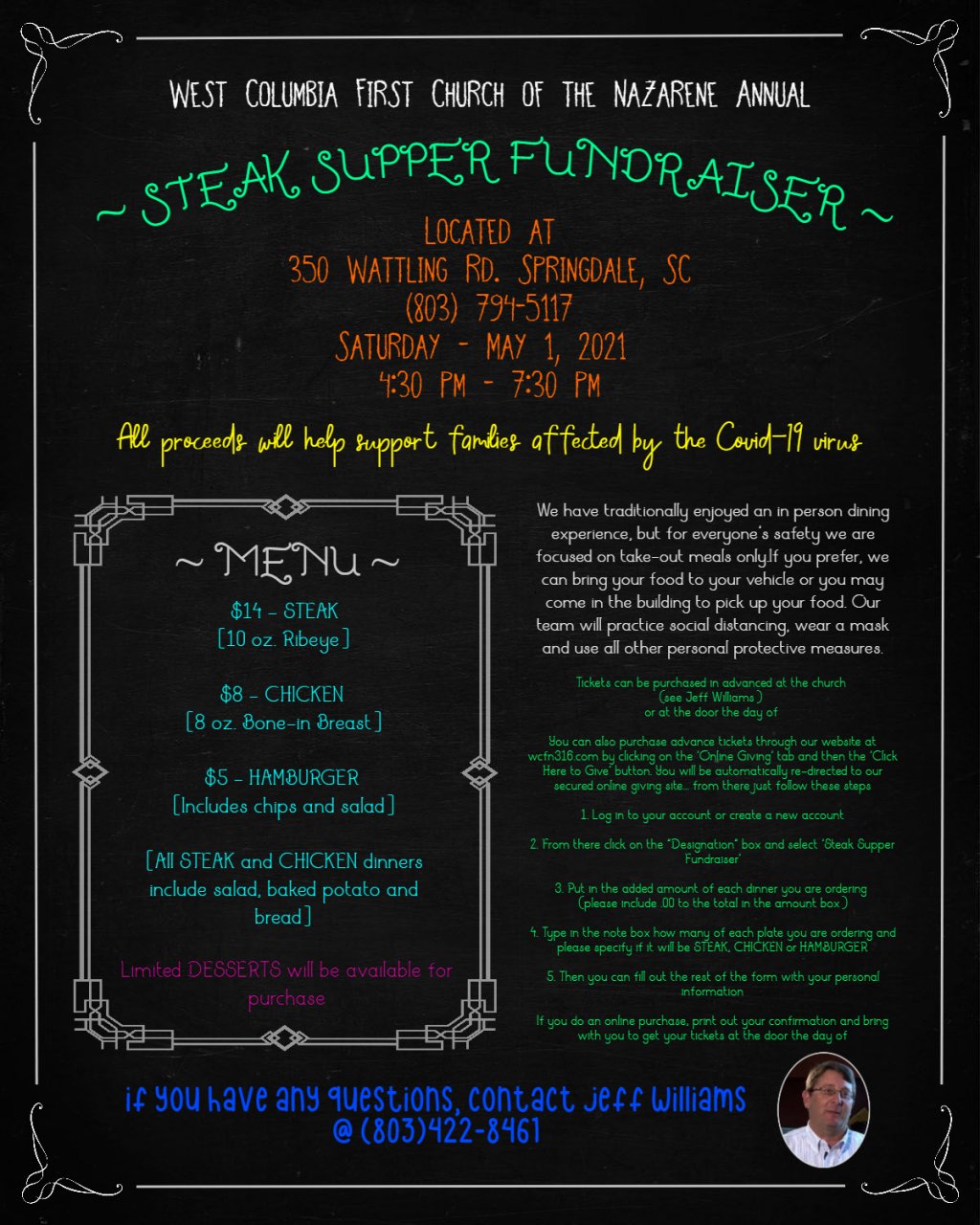 DRIVE-THRU
8 oz. Bone-in Breast - $8.00
The Steak and Chicken plate comes with - Salad, Baked Potato and Bread
Hamburger plate will include Chips and Salad
Limited desserts will be available for purchase
Tickets can be purchased in advanced at the church (see Jeff Williams) 
You can also purchase advance tickets through our Online Giving
If you would like to purchase advance tickets online then click on the following link 
(you will be re-directed to our secured online giving site)
:
1. Log in to your account or create a new account
2. From there click on the "Designation" box and select 'Steak Supper Fundraiser'
3. Put in the added amount of each dinner you are ordering 
(please include .00 to the total in the amount box)
4. Type in the note box how many of each plate you are ordering and please specify if it will be STEAK, CHICKEN or HAMBURGER
5. Then you can fill out the rest of the form with your personal information
If you do an online purchase, print out your confirmation and bring with you to get your tickets at the door the day of the fundraiser at our Family Life Center behind the church located @ 350 Wattling Road W. Columbia, SC
All proceeds will go toward support for families that have been affected by the Covid-19 virus.
Thank you for your support!